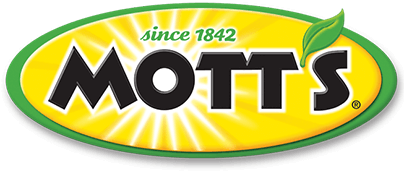 Recipes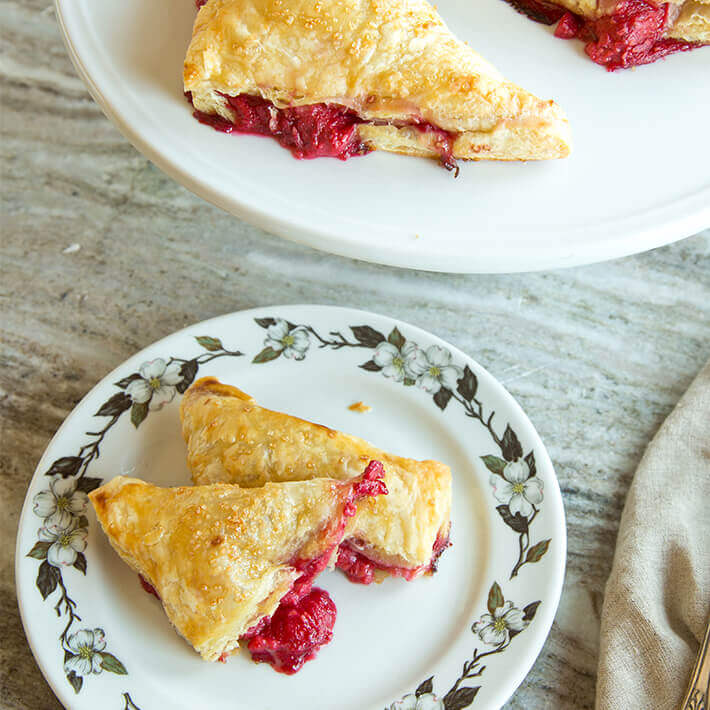 Fresh Raspberry Turnovers
Ingredients
3 tbsp Mott's® 100% Original Apple Juice, divided
2 6-oz. containers of fresh raspberries
2 heaping tbsp light or dark brown sugar
1 tbsp cornstarch
1 17.3-oz. package puff pastry, thawed in the refrigerator
Egg Wash
1 large egg whisked with 1 tbsp water
Raw or turbinado sugar, for sprinkling (optional)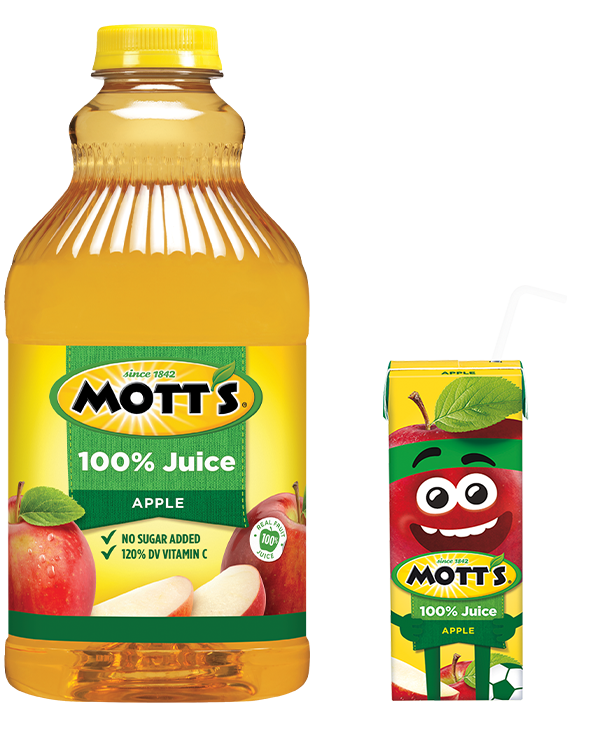 Featured Product
Instructions
Preheat oven to 350˚ and line two large baking sheets with parchment paper.
Stir one of the raspberry packages together with the sugar and 2 tablespoons of apple juice in a medium saucepan over medium heat.
Reserve the second container of raspberries.
Cook the raspberries for about 5 minutes until the sugar is dissolved into the juice, the raspberries start to soften, and the juice comes to a simmer.
Whisk the remaining tablespoon of apple juice with the cornstarch and add to the simmering raspberries.
Cook for 1-2 minutes more, then stir in the remaining fresh raspberries.
Unfold the thawed puff pastry sheets and cut each sheet into four squares.
Brush the edges of each square with the egg wash and spoon the raspberry filling into the center of each square.
Lift one corner of each square and carefully fold diagonally to make triangle-shaped puff pastry packets, pressing gently to seal the pastry edges.
Transfer the turnovers to the prepared baking sheets. Brush egg wash on each turnover and sprinkle with raw sugar, if desired.
Bake for about 20 minutes, until the pastries are puffed and golden brown.
Cool on the baking sheets for 5 minutes before serving.
Turnovers can be refrigerated for up to 3 days in an airtight container. Reheat in a 300˚ oven or toaster oven until warm.
Makes: 8 turnovers.