Recipes
Crunchy Waldorf Salad
Ingredients
2 tbsp Mott's® 100% Original Apple Juice
¼ cup nonfat or low-fat Greek yogurt
1 tbsp honey
1 tsp minced fennel fronds
¼ tsp kosher salt
¼ tsp freshly ground black pepper
Salad
1 apple, cored and cut into ½-inch cubes
1 small fennel bulb, fronds and core removed, and sliced paper-thin
1 cup halved red or green grapes
1 cup toasted walnuts, coarsely chopped
1 head Bibb or hearty red leaf lettuce, leaves separated and rinsed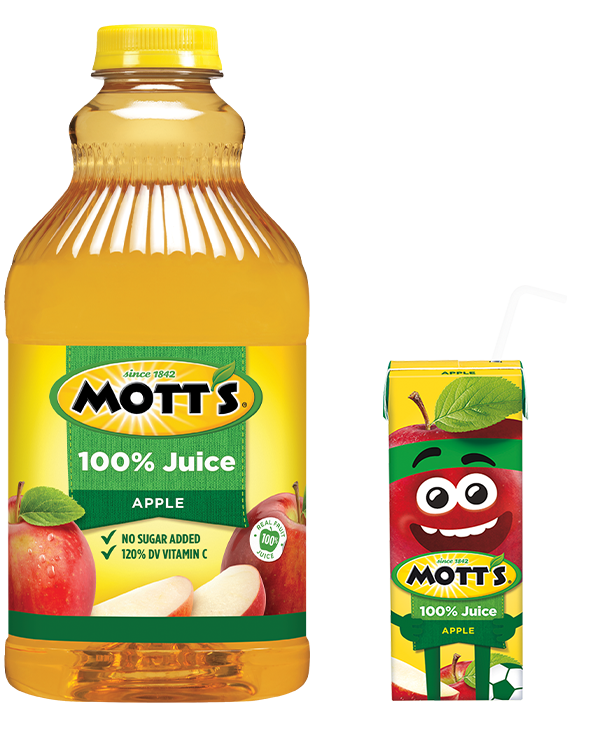 Featured Product
Instructions
To make the dressing, whisk the yogurt, juice, and honey together until smooth.
Stir in the minced fennel, salt, and pepper.
Add the apple, fennel slices, grapes, and walnuts to a large salad bowl.
Add the dressing and toss to mix.
Serve the salad over lettuce leaves.
Makes: 4 servings.