Recipes
Ingredients
1¼ cup Mott's® Applesauce Cinnamon
2 heads Romaine lettuce
⅓ cup shaved Parmesan
1 cup chicken, cubed
3 tbsp toasted almonds
1 apple, sliced
¼ cup apple cider vinegar
1½ tbsp Dijon mustard
⅓ cup raw cashews
Salt
Pepper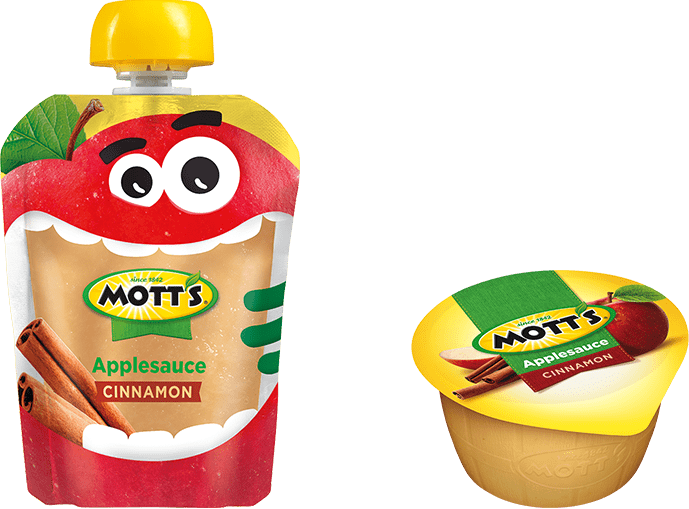 Featured Product
Instructions
Clean and chop Romaine, place in a large bowl, and set aside.
In a blender, combine applesauce, vinegar, Dijon, and cashews. Pulse until smooth.
Taste for seasoning. Add more vinegar if you want it more tart, and season with salt and pepper.
Toss Romaine with dressing first. Then sprinkle half the other ingredients and lightly toss. Before serving, garnish with remaining ingredients – serve and enjoy!