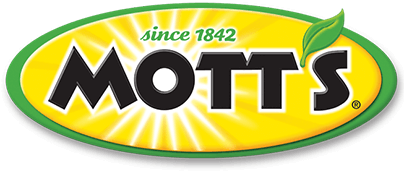 Recipes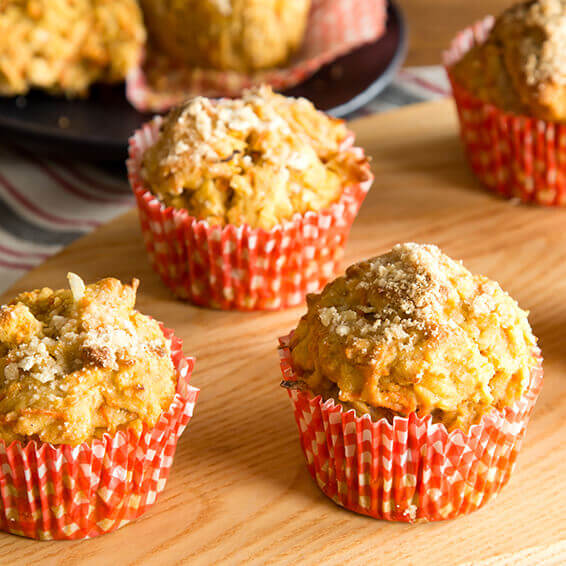 Carrot Muffins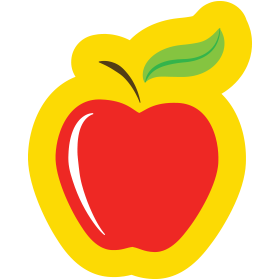 This recipe saves calories by substituting equal parts cooking oil with Mott's applesauce.
Ingredients
1 cup Mott's® Applesauce Cinnamon
1½ cups (8½ oz.) all-purpose flour
½ cup rolled oats (not instant or quick oats)
2 tsp baking powder
1 tsp ground cinnamon
½ tsp salt
½ tsp ground ginger
¼ tsp freshly ground nutmeg
4 tbsp (½ stick) unsalted butter, softened
½ cup (3¾ oz.) packed light or dark brown sugar
2 large eggs
2 cups (7 oz.) finely shredded carrots
½ cup coarsely chopped walnuts
¼ cup shredded sweetened coconut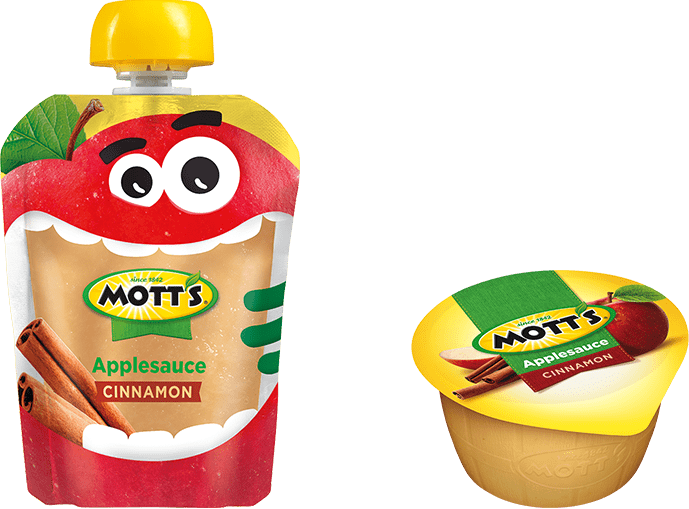 Featured Product
Instructions
Preheat oven to 400˚ and line a standard 12-cup muffin pan with paper liners.
Whisk the flour(s), oats, baking powder, cinnamon, salt, ginger, and nutmeg together in a medium bowl. Set aside.
With a stand mixer fitted with the paddle attachment or an electric hand mixer, beat the butter and sugar together on medium speed for about 3 minutes until a thick paste forms. Scrape the beaters and the bowl.
Add the applesauce and eggs, and beat on medium-low speed until the sugar paste breaks up and a loose batter forms.
Stir in the carrots, walnuts, and coconut.
Gently stir in the flour mixture just until it is incorporated – don't overmix. The batter will be very thick.
Divide the batter evenly between the 12 muffin cups, mounding it to the brim of each paper liner.
Bake for about 25 minutes, until the muffins are browning on top.
Cool in the pan for 5 minutes, then transfer to a wire rack to cool completely.
For a gluten-free version of this recipe, replace 1½ cups all-purpose flour with 1½ cups one-to-one gluten-free baking flour blend or 1½ cups gluten-free multipurpose/all-purpose flour and ¼ teaspoon xanthan gum (check your preferred brand to see if it contains xanthan gum before adding). Then add ¼ cup quinoa flour, gluten-free oat flour, or garbanzo bean flour.
Muffins can be stored for up to 3 days in an airtight container at room temperature.
Makes: 12 muffins.