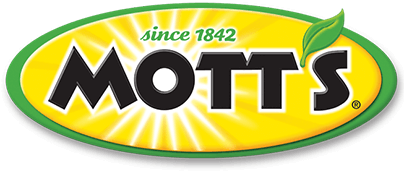 Recipes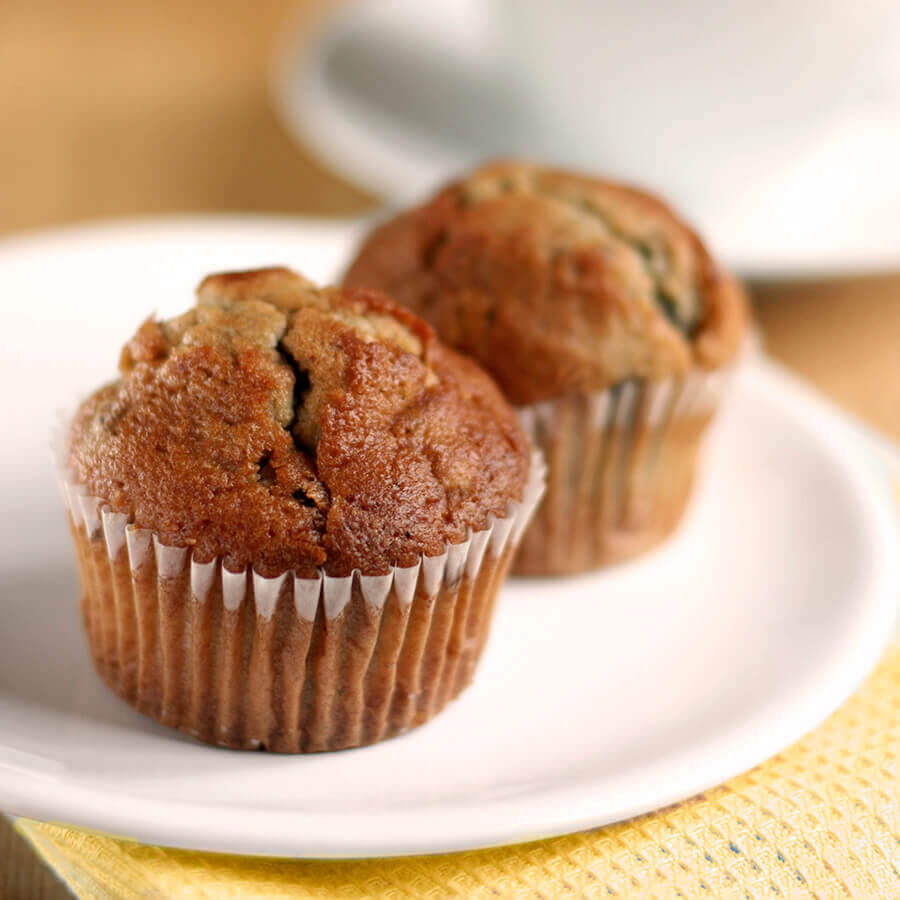 Blueberry Delight Muffins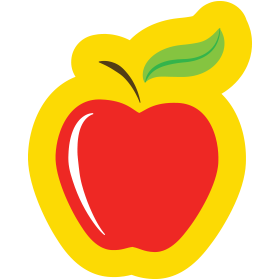 This recipe saves calories by substituting equal parts cooking oil with Mott's applesauce.
Ingredients
2 3.9-oz. Mott's® No Sugar Added Applesauce Blueberry
2 cups all-purpose flour
¼ cup wheat germ
1 tsp baking powder
½ tsp baking soda
½ tsp cinnamon
¼ tsp salt
2 large eggs, beaten
½ cup brown sugar
¼ cup canola oil
1 tsp vanilla extract
1 cup blueberries
Crumble Topping
2 tbsp all-purpose flour
2 tbsp wheat germ
2 tbsp brown sugar
1 tbsp canola oil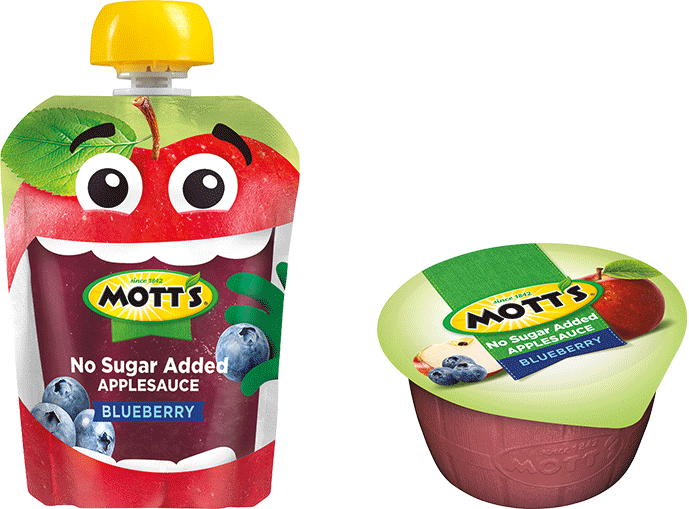 Featured Product
Instructions
Preheat oven to 350°. Lightly oil or coat 12 muffin cups with nonstick cooking spray and set aside.

To make the topping

Combine the flour, wheat germ, and brown sugar in a bowl. Add the oil and stir until the dry ingredients are well coated with the oil. Set aside.

To make the muffins

Meanwhile, whisk together the flour, wheat germ, baking powder, baking soda, cinnamon, and salt in a large bowl.
Combine the eggs, applesauce, brown sugar, oil, and vanilla in a separate bowl and whisk until well blended.
Pour the liquid ingredients over the dry ingredients and stir until just moistened.
Gently stir in the blueberries. Spoon the batter into the prepared muffin cups.
Arrange the topping evenly over the muffins, using the back of a spoon to gently press the topping into the batter.
Bake 20 to 22 minutes, or until the topping is golden and a toothpick inserted in the center comes out clean.
Makes: Makes 12 muffins.